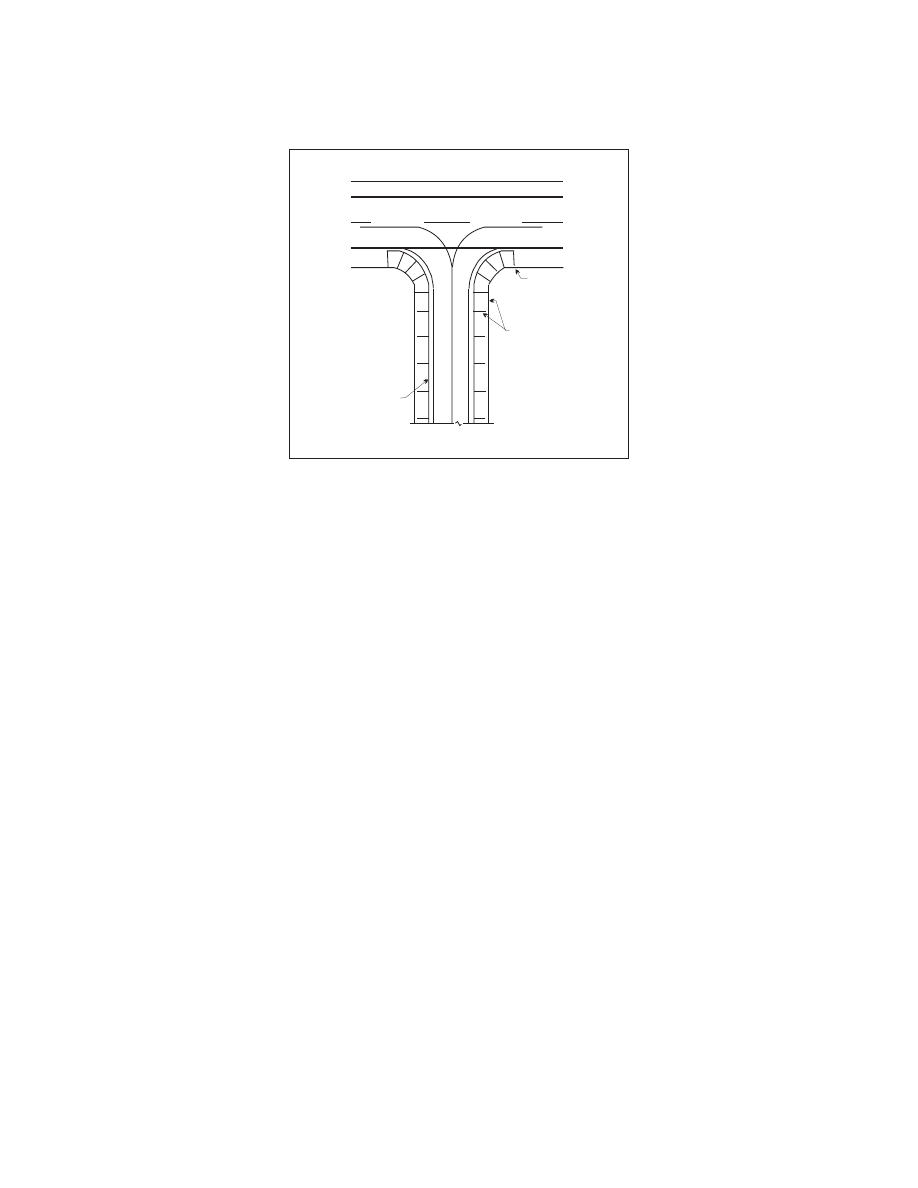 AIM 
6/17/21 
FIG 2
−
3
−
16 
Holding Position Markings: ILS Critical Area 
DETAIL 2 
DETAIL 1 
RUNWAY HOLDING 
POSITION MARKINGS, 
YELLOW, SEE 
DETAIL 1 
ILS HOLDING 
POSITION MARKINGS, 
YELLOW, SEE 
DETAIL 2 
ILS CRITICAL 
AREA 
2
−
3
−
6.  Other Markings 
a.  Vehicle Roadway Markings. 
The vehicle 
roadway markings are used when necessary to define 
a pathway for vehicle operations on or crossing areas 
that are also intended for aircraft. These markings 
consist of a white solid line to delineate each edge of 
the roadway and a dashed line to separate lanes within 
the edges of the roadway. In lieu of the solid lines, 
zipper markings may be used to delineate the edges 
of the vehicle roadway. (See FIG 2
−
3
−
18.)  Details of 
the zipper markings are shown in FIG 2
−
3
−
19. 
b. VOR Receiver Checkpoint Markings. 
The 
VOR receiver checkpoint marking allows the pilot to 
check aircraft instruments with navigational aid 
signals. It consists of a painted circle with an arrow in 
the middle; the arrow is aligned in the direction of the 
checkpoint azimuth. This marking, and an associated 
sign, is located on the airport apron or taxiway at a 
point selected for easy access by aircraft but where 
other airport traffic is not to be unduly obstructed. 
(See FIG 2
−
3
−
20.) 
NOTE
−
The associated sign contains the VOR station identification 
letter and course selected (published) for the check, the 
words "VOR check course," and DME data (when 
applicable). The color of the letters and numerals are black 
on a yellow background. 
EXAMPLE
−
DCA 176
−
356 
VOR check course 
DME XXX 
Airport Marking Aids and Signs
2
−
3
−
16